Group Cognitive
Stimulation Programs
using evidence-based practices to improve or maintain cognitive function and overall holistic wellness
Adult Cognitive Wellness Programs
   Group Dementia Day Programs
We offer 1/2-day or full-day programs from 9:30-3:30 pm
We offer daily snacks and refreshments.
We offer  programs at several locations in the Lower Mainland,
Adult Cognitive Wellness Programs
1:1 Therapeutic Recreation Program
The day program that comes to you
We provide services in the community, long-term care, retirement homes, hospitals, and group homes.
We create one-to-one services custom tailored for your loved one's evolving needs that help them get the most out of life.
How Therapeutic Recreation Program help
Respite care for caregivers

Slow down cognitive decline

Regain a sense of independence Improve social networks

Learn how to participate in favourite activities in a new or adapted way

Caregivers are free to leave during sessions
 Virtual Therapeutic Recreation Program
1:1 Virtual

Small group Virtual
Our Goal
To maintain independence, reduce isolation and increase socialization by prolonging the individual's current level of cognitive and physical abilities using a holistic approach.
Our Objectives
To enhance or maintain our client's capability to perform activities of daily living (ADL) by facilitating a more active and independent lifestyle.
To prevent or delay placement into long-term care by supporting client independence, self- reliance, and self-empowerment through personal care and peer-inspired self-confidence.
To foster improved physical and mental well- being through exercises that stimulate the client's physical and cognitive abilities
Cognitive Stimulation
The World Alzheimer Report (Alzheimer's Disease International, 2011) recommends that cognitive stimulation should be routinely offered to people living with early stage dementia.
Our weekly group cognitive stimulation program for people living with dementia offers a range of enjoyable activities providing general stimulation for memory, concentration, and thinking in a social setting.
Our program staff are skilled in facilitating and encouraging engagement of cognitive abilities in a small social group or on an individual basis.
Why we use The Montessori Method
The Montessori Method of teaching that has been largely used in teaching children is based on the basic principle that when communicating with or educating children, one must take into consideration their individual and unique needs, skill set, and capabilities.
The goal of using the Montessori Method in dementia care is about knowing and rediscovering the person living with dementia in order to provide them the best and most appropriate support based on where they are in their "dementia journey."
In dementia, it is important to remember the rule of "First in, last out" - that is, the first and oldest skills one has learned are the last skills they will lose.
It is not about "challenging" clients to the point that they get frustrated and stop trying; rather, it is about finding the balance between helping them recall skills and introducing "new" ones (i.e., ones they have forgotten) in order to help them achieve as much sense of independence and empowerment.
The Montessori Method is also about engaging their senses and re-introducing them to the world around them in order to achieve a sense of safety, security, and confidence.
Last but not least, it is also about a trained caregiver's creative skills, diligent attention to certain details about their clients, and finding ways to connect current experiences to trigger and imprint pleasant memories that would encourage cognitive integrity.
Optional Services
Offered On-site for a Fee:
Private Foot Care
Private Physiotherapy
Private Nutrition Consulting
Private Clinical Counseling for Clients & Caregivers
Private Hypnotherapy for Clients
Private Dementia Care Consults for Caregivers
Home Support Options: Cooking, Cleaning, Bathing, Respite, etc.)
Mobile Hearing Clinic
Post Hospital Rehab
Hair Care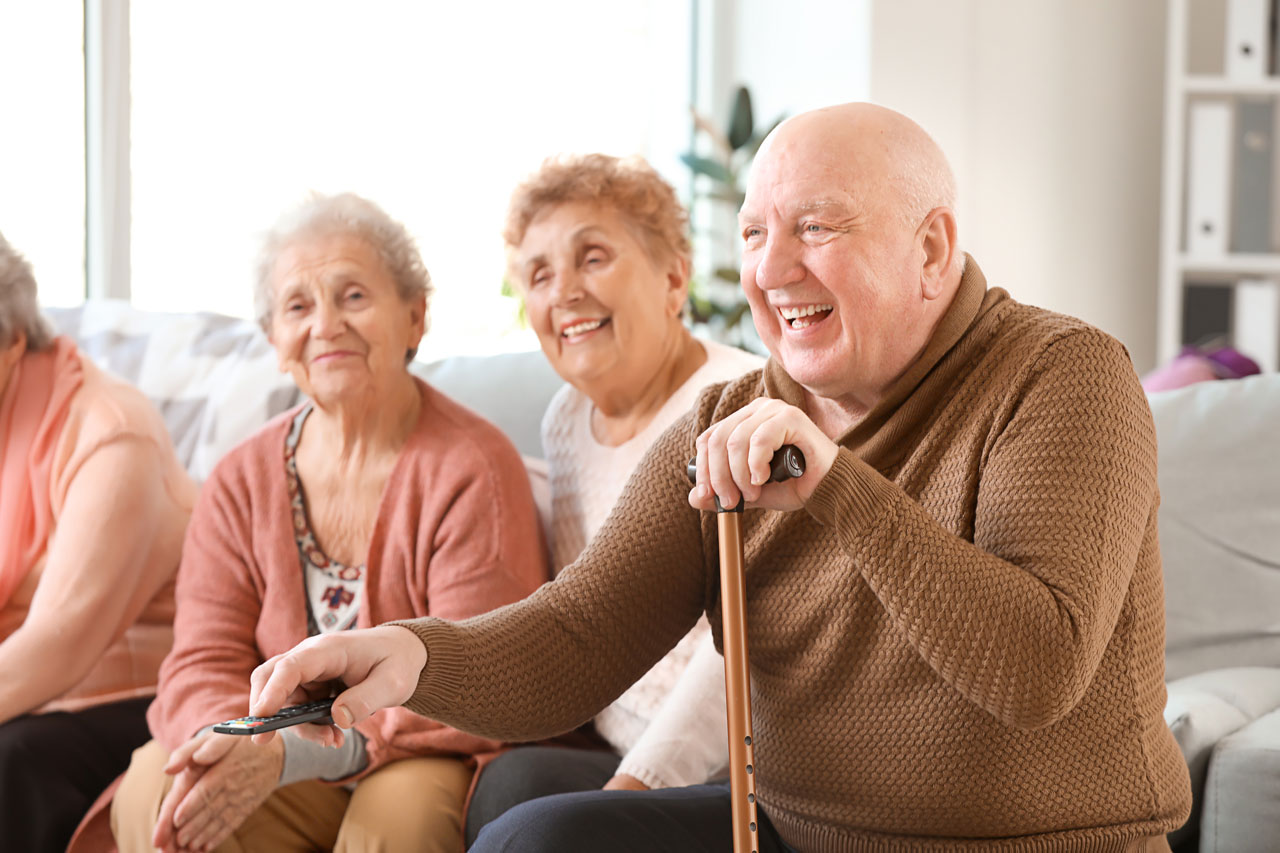 Information for Health Care Professionals and other Referral Agencies
Our Team
A Registered Nurse (RN) - Clinical & Program Director
A Licensed Practical Nurse (LPN)
A Recreation Program Lead
Gerontologist
Care Aides & Recreation Assistants
Volunteers are welcome!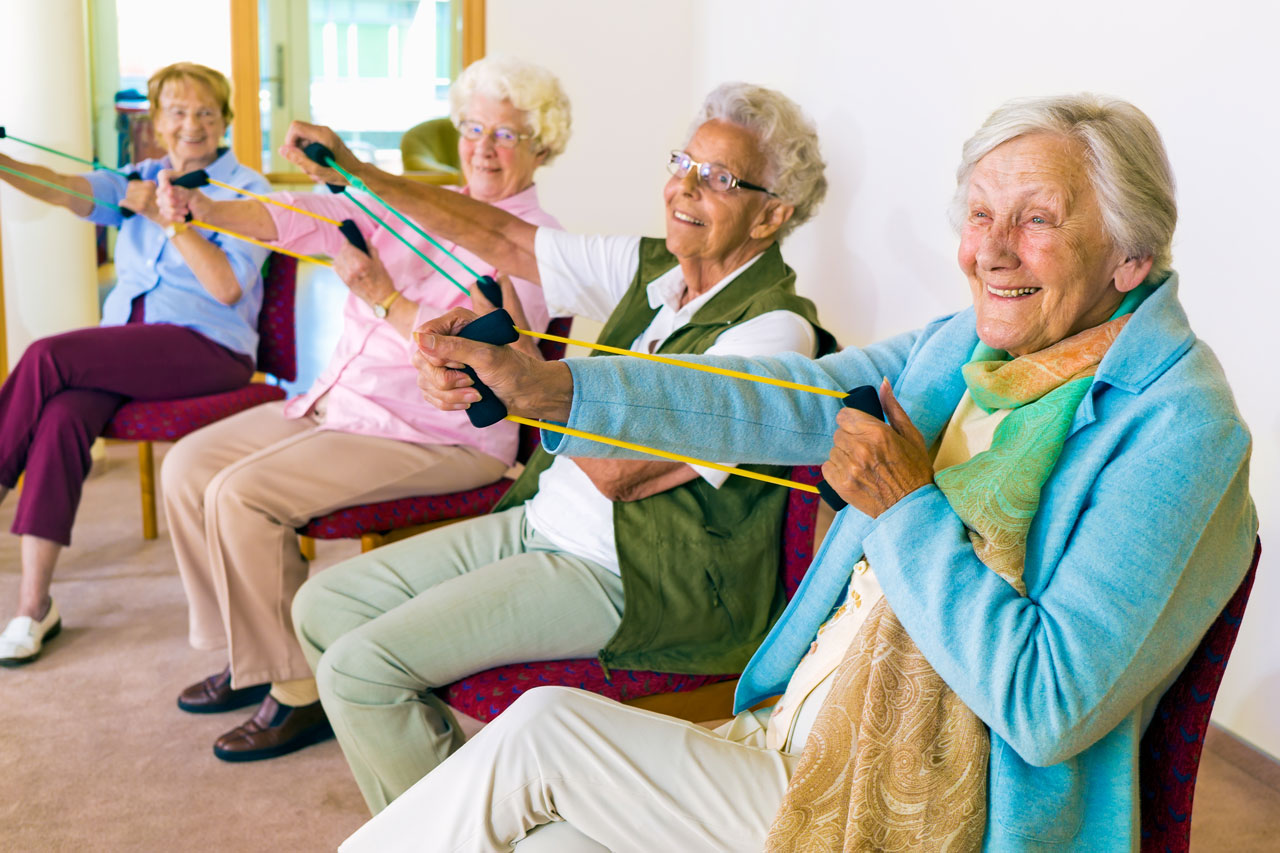 Benefits to Your Client
Our Adult Cognitive Wellness Centre provides a fun yet safe and friendly place for clients to socialize with each other and with our trained, experienced, and compassionate staff and volunteers.
It helps build client confidence and promote independence by giving clients a sense of "security" through a regular meeting space, and "routine/repetitive" yet fun activities designed to improve cognitive abilities.
Clients benefit from creating and developing friendships with peers and staff who they have come to know (and know them), and most importantly, understand what they are going through.
Being able to receive from and give emotional support to their peers - they are not "alone."
Benefits to Your Patients' Families
Family caregivers can have the peace of mind that while they are able to have the space and time to take care of themselves, rest, run errands, or go to work/school, their loved ones are well-taken care of by trained and caring staff and engaging in healthy social interactions with their peers.
Being able to take a break from care giving can help foster a renewed and healthier relationships between the care giver and the care receiver.
The regularity and reliability of scheduled programs will also allow family caregivers to better plan their week/day for other tasks/activities.
Contact us to learn more about how we can support your clients.