Adult Cognitive
Wellness Centre
We focus on ability
We have expanded and now have the following satellite programs!
Our programs run from 9:30am – 4pm (1/2 days available)
Contact us to learn more and to see if our program is a fit for you and your loved one.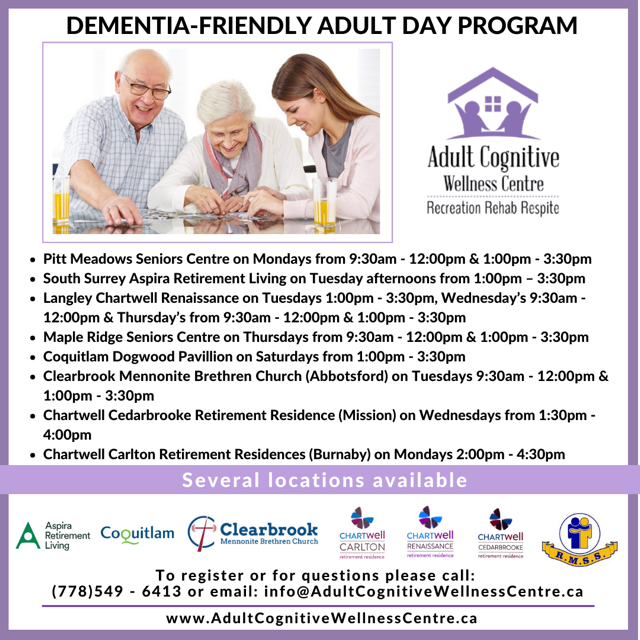 Adult Cognitive Wellness Centre
Group cognitive stimulation programs using evidence-based practices to help improve or maintain cognitive function and overall holistic wellness.
Our Mission
To enhance the quality of life of our clients through cognitive, physical, social, spiritual, and emotional programs in accordance with Montessori principles in a safe, supportive environment while supporting and engaging their caregivers.
Our Vision
To make life better for people living with cognitive impairment and their caregivers.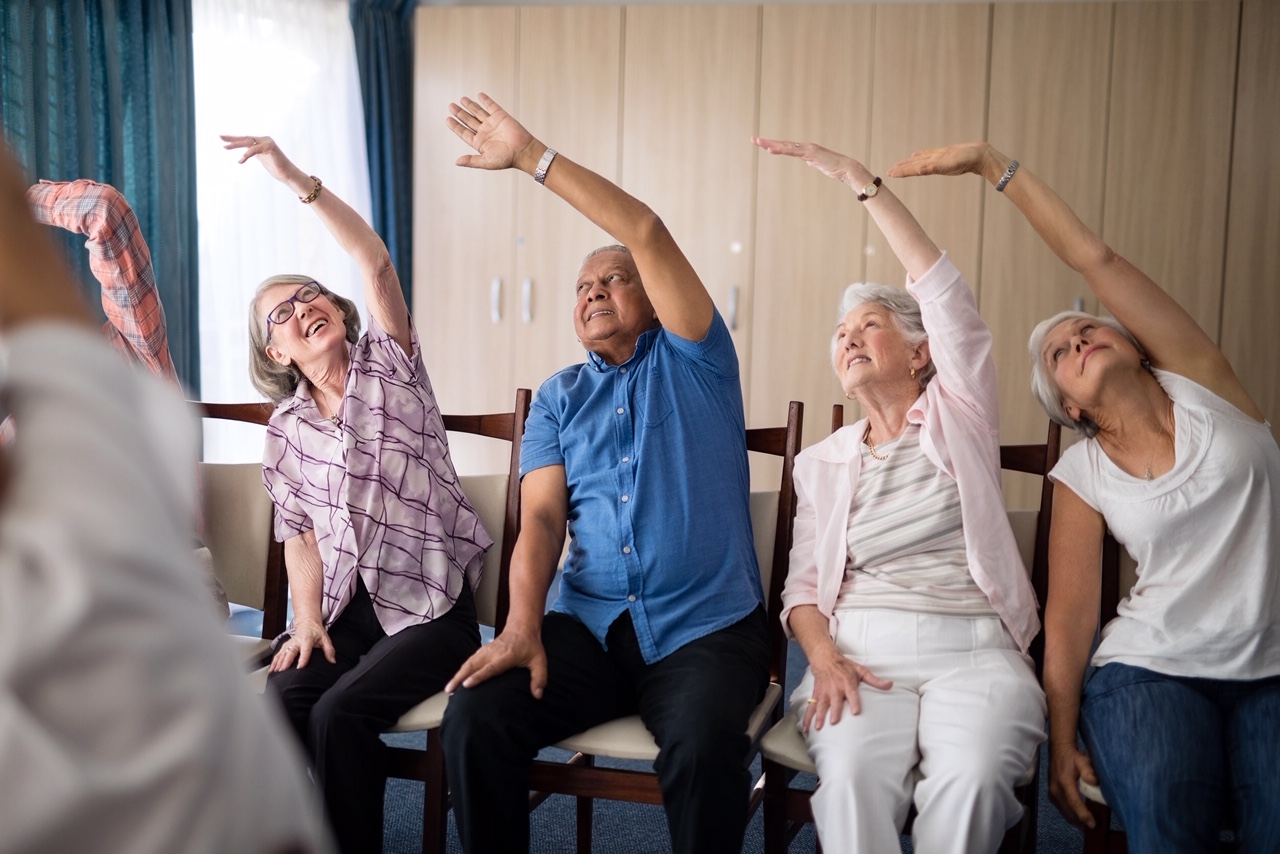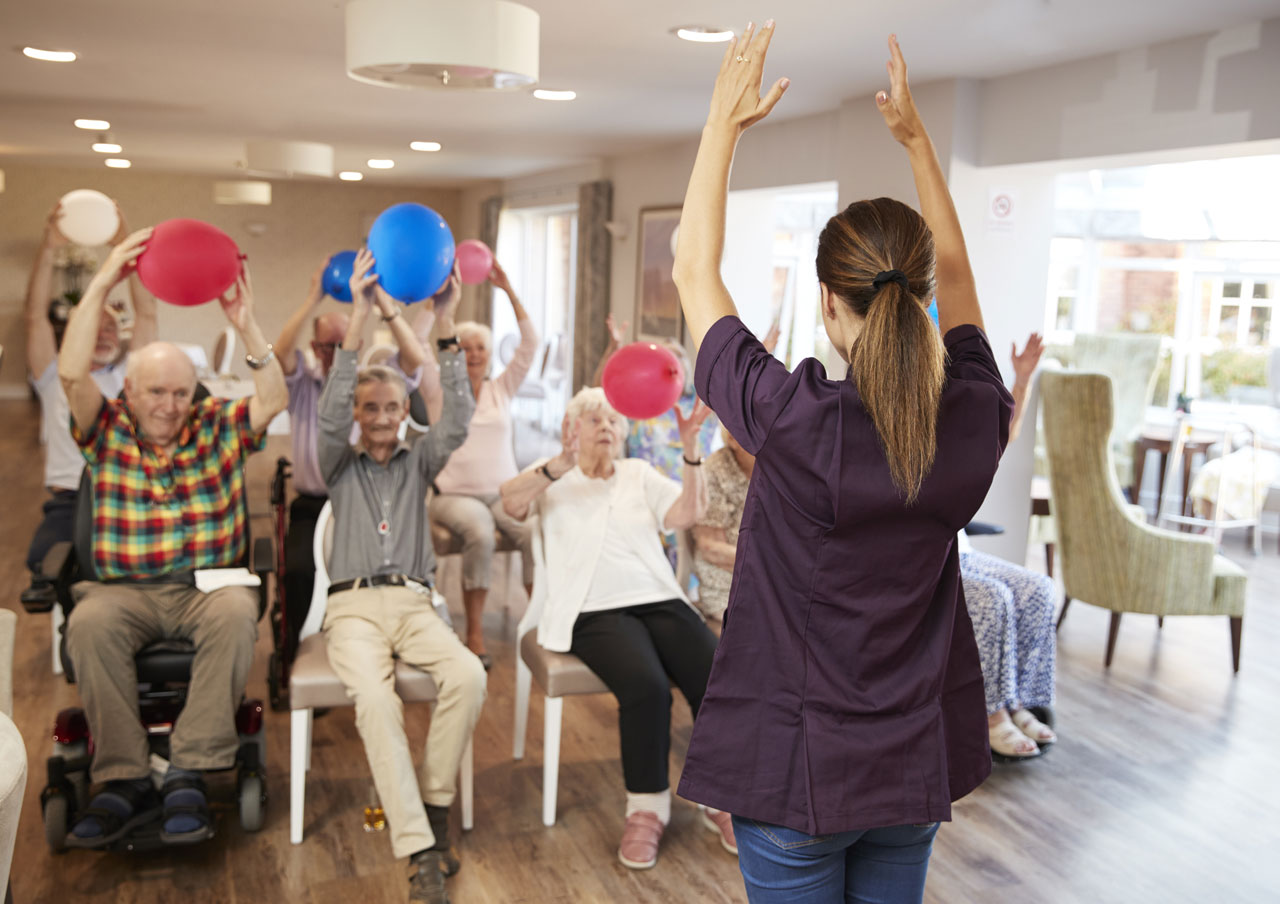 Who is this program for?
Any age with mild cognitive impairment
People under the age of 65 with mild cognitive impairment
Any age with moderate stages of dementia
What makes us unique?
We focus on holistic wellness.
We are dementia-friendly and we use Montessori methods.
We offer a free 1/2 day trial.
We provide nutritious lunches that cater to preferences and dietary needs.
We help by offering families creative ideas to help encourage clients to attend our program.
We offer group support to family/friend caregivers.
Monthly mindfulness sessions for caregivers.
We conduct regular checks on blood pressure, weight, and blood sugar, and we assist with wound care & medications.
We offer suggestions for cognitive wellness programs to do at home.