Dementia Friendly Day Program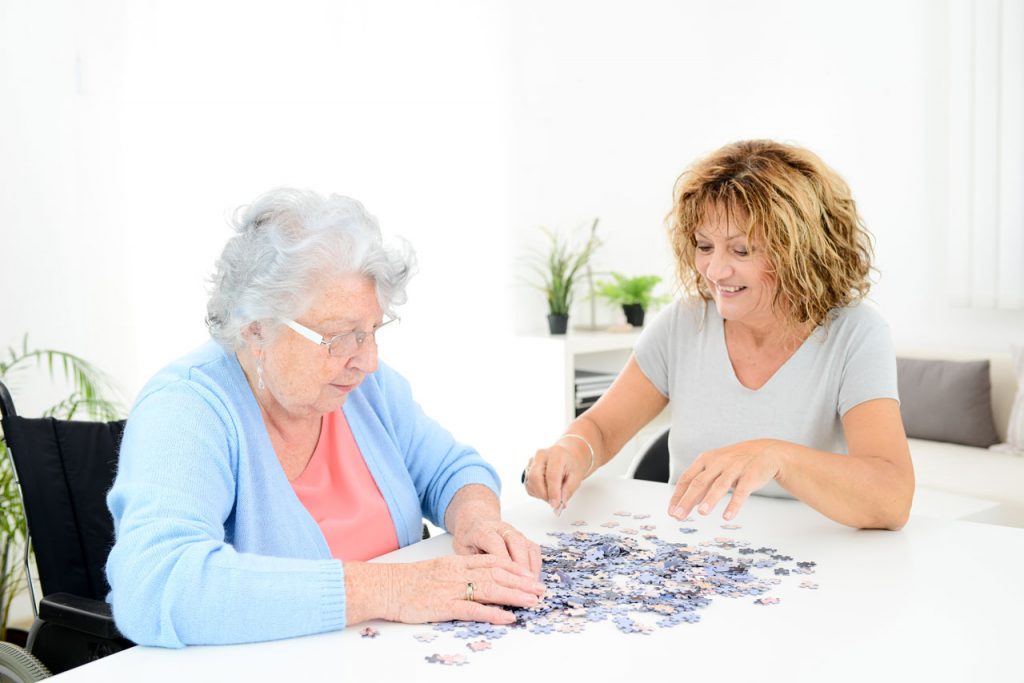 One of the significant programs we can offer through the Adult Cognitive Wellness Center is our dementia-friendly day program. In fact, this program is one of the main reasons we created the center. We have recognized through our years of caring for local Greater Vancouver seniors, and also people diagnosed with early-onset dementia, that while there are fabulous programs and events for cognitively well participants, the support for those living with dementia has been somewhat lacking.
What We Do
Our dementia-friendly day program is a safe and supportive environment for seniors and others diagnosed with dementia. We offer a place for them to socialize and take part in activities that stimulate their mind without judgment or pressure to perform. Our activities are fun! And our participants make friends, with other participants and in getting to know our leaders, as well. By using our Montessori method, we meet the participants where they are and promote inclusion while taking them through physical and mental exercises to stimulate their abilities. 
We have programming days specifically for people under the age of 65 who have a mild cognitive impairment, days specifically for any aged participant with moderate cognitive impairment, and days for any aged participants with mild impairment.
The Benefits
Plenty of research has shown that keeping adults with cognitive impairments active and physically and cognitively stimulated only serves to increase their quality of life. Seniors who participate in cognitive stimulation therapy have significantly improved scores on their mental state exams and report significantly improved quality of life, compared to seniors not in similar therapy programs. Some studies have shown that ongoing cognitive stimulation is the key to reaping the benefits of therapy. An occasional drop-in here and there is, of course, better than nothing, but regular participation in a cognitive stimulation program, such as in our dementia-friendly day programs, provides the most sustained benefit to cognitive function, particularly in language functioning. And, as we know, sustained cognitive functioning prolongs living independently, promotes socialization, and promotes physical and emotional well-being. The benefits are several!
Please do not hesitate to contact us to see if you or your loved one would be a good fit with one of our three dementia-friendly day programs.
Dementia Friendly Day Program