Virtual Sessions for Individuals Living with Symptoms of Dementia
We are so excited about our new way of connecting with our clients!  (We are not letting COVID-19 stop us!)
We are now offering Virtual Socialization & Cognitive Stimulation Sessions 
Who are they for:
Anyone 50+, specifically those living with symptoms of dementia.
We have special sessions:
Early symptoms/stages of dementia
Moderate symptoms/stages of dementia
Young onset – under the age of 65
About our Virtual Sessions:
We are offering small group Zoom sessions for individuals living with dementia who are in similar stages and abilities to connect for up to 1 hour once a week or more. These groups will be facilitated by Amy Hache, our passionate Therapeutic Recreation Professional who is also a Certified Dementia Care Provider.
Benefits to our participants:
A fun safe opportunity for socialization with peers to feel connected
Reduces isolation and builds new friendships
An opportunity for engaging in evidence-based cognitive stimulation to improve or maintain current abilities
Increases purpose
Enhances self-esteem
Pre-registration is required. Please contact us to register or to learn more.
Meet our Recreation Lead – Amy Hache, CDCP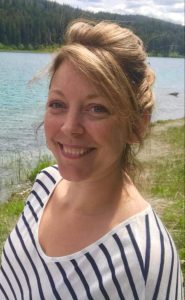 Amy is a graduate from a BC Therapeutic Recreation / Gerontology program and has 6 + years of experience working with seniors in care settings specializing in the complexity of dementia care.
"My goal is to ensure that the time spent with my clients is meaningful, purposeful, personalized and fun! My background and experience have enabled me to practice compassion and empathy and to live in the moment. I look forward to making new connections with our Clients and families at the Adult Cognitive Wellness Center."