Grief and Loss Support Group
What you can expect:
For the caregivers and loved ones of someone living with dementia, grief and loss may occur at many stages along a dementia journey. This suffering is generally under-recognized by society and sometimes even by the individuals themselves. Join Marissa and your peers for a confidential conversation about your experience and story of grief and loss.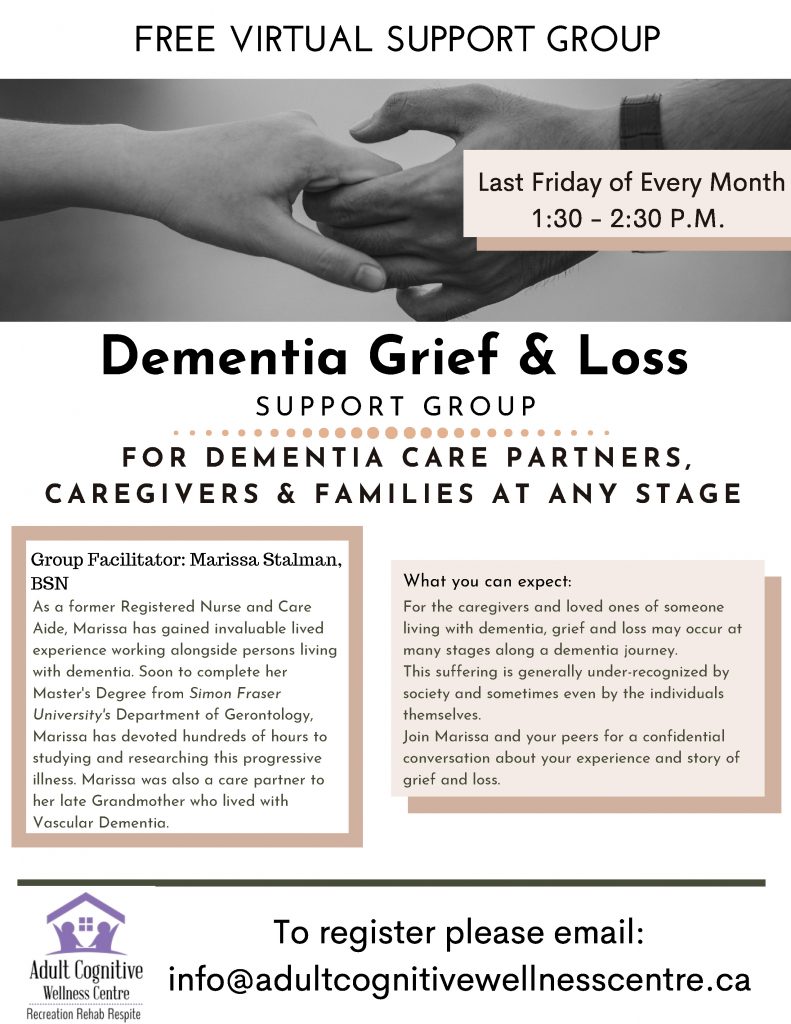 Grief and Loss Support Group